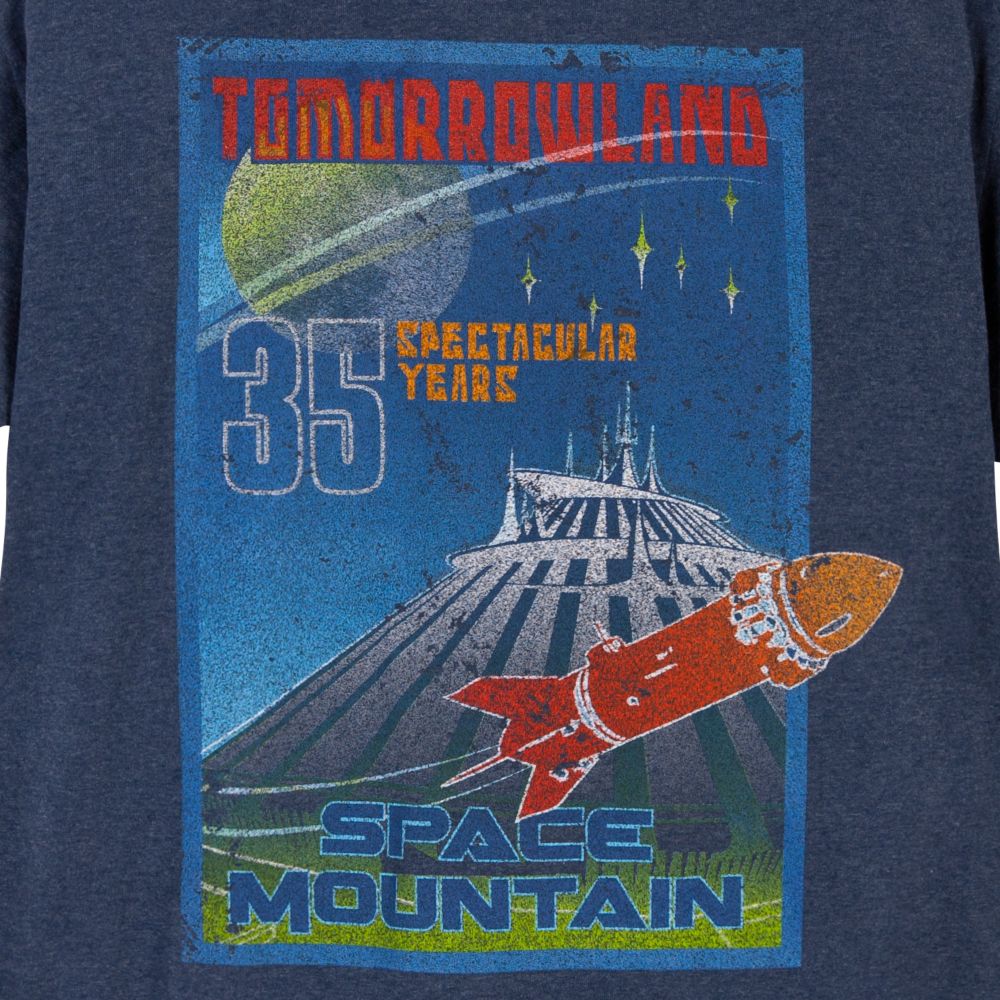 Does this come with the caption "No Thanks" ?

I saw this super cute and limited edition Space Mountain t-shirt and instantly thought of Davina. It's a favorite ride of hers and we shared a moment on it during one of our girls trips.
Davina- " That was fantastic"!
Karen- " That was awful. I'm never doing that again" !!
It was worse than I remembered..I'm not one for rides that jerk your neck back and forth quite so rapidly. However, I do know that almost everyone but me does love it , so head over to the Disney Store and buy your tee before June 3rd. Whether you're a Disney World or Land fan, the tee is a must! When I told Davina about it her response was " you gotta ride it to wear it". No shirt for me
http://www.disneystore.com/space-mountain-35th-anniversary-commemorative-t-shirt-limited-availability-35th-anniversary-disneyland-space-mountain-tee-for-adults/mp/1310893/1009701/
~ Karen