While I realize my daughter may be past the age when she truly appreciates this doll - and she tends to be a bigger fan of the villains- I am all over it and considering adding it to my collection. Yes indeed I do have a Barbie doll collection, complete with a Vera Wang Bride Barbie and a Limited Edition Ariel that will NEVER find its way on EBay.

I am high quality y'all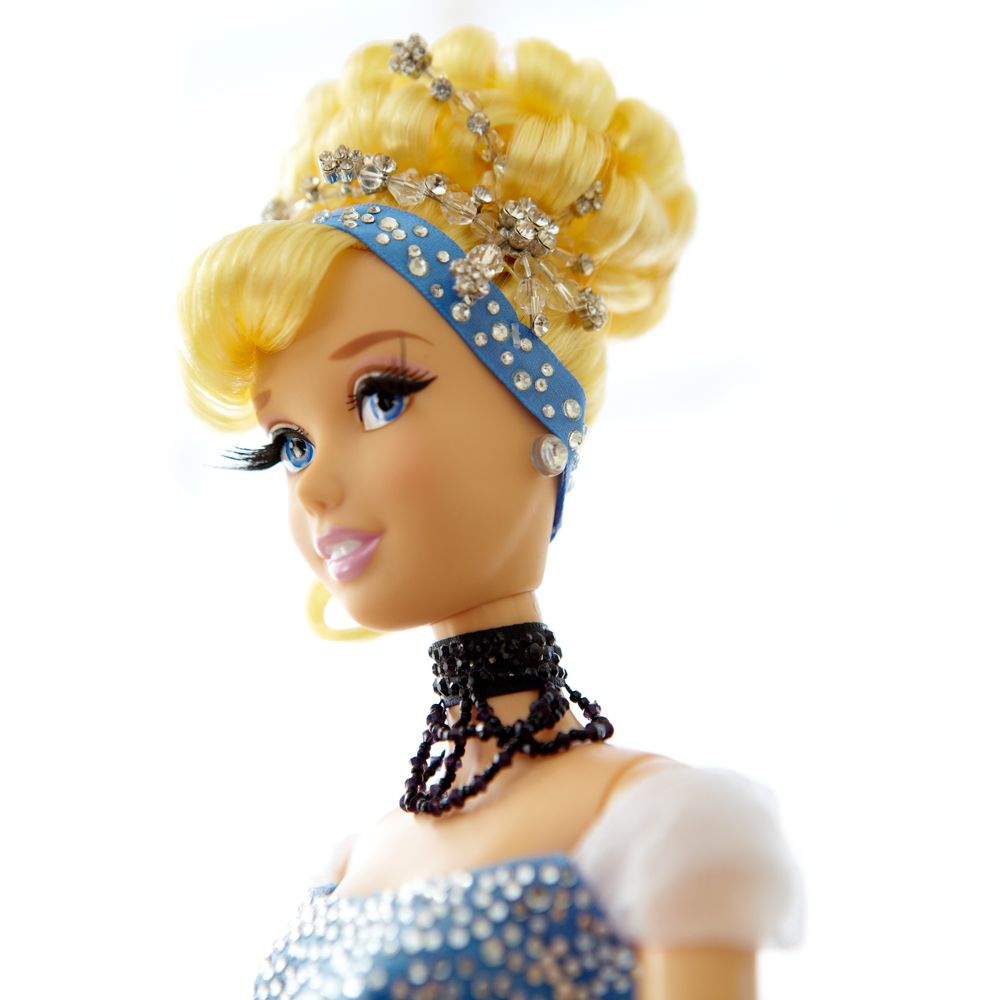 It's all about the lashes. Words to live by

Available now for pre -order and hitting the shelves October 2, for the price of $99. To own a doll with lashes like that I'd pay it. I'm considering lash implants now as we speak just looking at her. Here's a few of the details from The Disney Store..
•Satin bodice covered with rhinestones
•Full peplum features layers of tulle and organza detailed with rhinestones
•Choker of ebony beads
•Opera gloves dotted with silver rhinestones
•Hair is accented with a glittering headband and gleaming hair clip
•Display stand included
•Plastic /polyester
•18'' H
•Ages 6+
•Imported
•Includes Certificate of Authenticity
•Limited Edition of 5000
The two words " Limited Edition" will make her a must for collectors or for moms who don't mind a hundred dollar doll getting dragged around the house. She does look fantastic. Maybe Santa ( my mom) will bring her to me.
Check her out here
http://www.disneystore.com/cinderella-pre-order-limited-edition-cinderella-doll-18/mp/1316028/1000014/
~ Karen
try to ,meet cinderella by winning a trip here!
http://www.bodylogicmd.com/contests