Halloween is really just around the corner. I'm the type of gal who plans my daughters costume months in advance and yes they typically are Disney themed. I pay attention to all the details and spend more than any grown woman should on accessories, sparkles , shoes and the like. I haven't dressed up in years. Back in the day we used to have grown up parties but now we are all just all so lame. Davina and I have vowed though that if someone DOES decide to have a party and not be lame, we are ready to go. Better yet we imagine our next girls trip to Disney in October and attending MNSSHP. We did it once before and didn't wear costumes. We've regretted it ever since.
Behold our costumes that we found on one of our favorite spots, Ebay. The price tags are high but since this is for an imaginary Halloween party we are sparing no expense.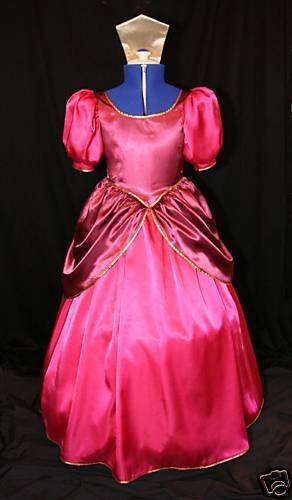 Anastasia


Drizella
These costumes look AMAZING! A seller on ebay who is a seamstress is selling them and I literally look at them every day. I just can't stop. I practice making stepsister faces in the mirror so I can achieve the look perfectly. I try to walk like them, talk like them and I'm pretty confident that I would be a fantastic stepsister. Put Davina next to me in her costume and you may as well hire us for Disney.We haven't decided who's who yet, but in the end it really doesn't matter. I'm willing to wear a wig if I have to. Check out the listings below.
The prices are a whopping $229 each at Buy it now, but like I said, my imaginary Halloween party spares no expense. If we do suddenly win a trip To WDW complete with Halloween party tickets, that baby is as good as mine....make evil stepsister face.
http://www.ebay.com/itm/290736816843?ssPageName=STRK:MEWAX:IT&_trksid=p3984.m1423.l2649
http://www.ebay.com/itm/290626081138?ssPageName=STRK:MEWAX:IT&_trksid=p3984.m1423.l2649
~ Karen